26.6.08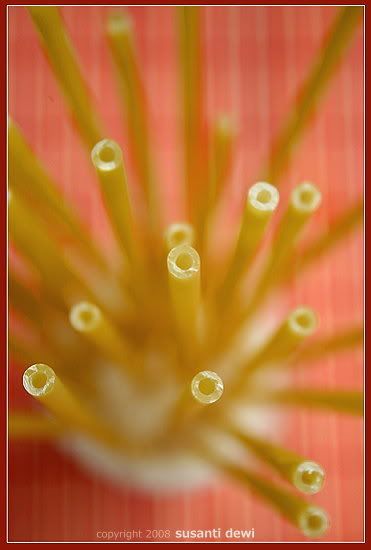 When I read about Bri's fight against her breast cancer, it reminds me of my Mom. Fourteen years ago she was diagnosed of breast cancer. The doctor said that she needed a mastectomy of her right breast. But, she chosed an alternative medication. After almost 5 years drinking traditional herbs, she was cured. It was her spirit to live that made me proud of her. She did not give up although the doctor said she would not have a chance if she refused a mastectomy. As for me, I thank God that she is able to see her grandchildren last month.
Click! this month is a special edition in honour of Briana Brownlow. The theme is Yellow, a color that represents of hope and enlightenment. The picture above is my entry. "When everything seems blur, there will always be some clear hopes ahead of us."

My pray is with you, Bri.
And for all women that have the same struggle, keep the faith! There is always a hope.






Photo Caption: Macaroni

EXIF Info:
Camera: Canon EOS 400D
Resolution : 367 x 550
Focal length : 55.0mm (35mm equivalent: 89mm)
Aperture : f/5.6
ISO: 100
Exposure : Manual
14 comments: